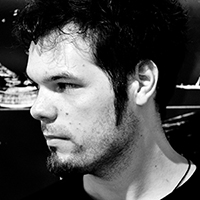 Education

2011 - 2014
Master's Degree in Design at IUAV University of Venice.

2007 - 2010
Bachelor degree in Industrial Design at I.S.I.A. University of Florence.
Work Experiences
February 2018 - today
Designer at Archivio (Personale) - Milano, Italy.
March 2016 - June 2017
Graphic Designer at EMPORIO ADV - Udine, Italy.
June - December 2015
Visual designer intern at STEFANEL s.p.a., Ponte di Piave (TV), Italy.
February - May 2015
Product designer intern at HALUKAR mimarlik studio, Istanbul, Turkey.
March - May 2011
Designer for Visual Display s.r.l. in Udine, Italy. I worked on the re-imagining project for ILLY Caffè and designed the Illy point mirror display case in wall and table mounted versions.
July - September 2010
Internship in the role of Graphic designer at MOROSO s.p.a., Udine, Italy. During the internship I worked with DIESEL.
Languages:
Mother tongues: Italian
English: intermediate level listening, writing, speaking

Skills:
Product, graphic, visual and retail design.
Computer Skills:
Windows environment: excellent
Macintosh environment: excellent
Microsoft Office package: excellent
Excellent knowledge of graphics software packages (Adobe Illustrator, Adobe Photoshop, Adobe InDesign)
Excellent knowledge of 3D modeling software (Rhinoceros, 3D Studio Max, Cinema 4D)
Excellent knowledge of rendering software (V-Ray, Keyshot) 
Excellent knowledge of video software (Adobe Premiere, Final Cut)
Good knowledge of web-publishing package (Macromedia Dreamweaver, Macromedia Flash, Adobe Muse)
Good knowledge of Managing websites using HTML, CSS, Java Script

Curriculum Vitae _ Manuel De Marco

Portfolio VISUAL DESIGN _ Manuel De Marco